Due to a family emergency, our shop is temporarily closed.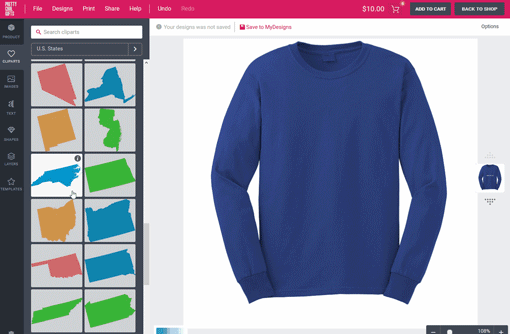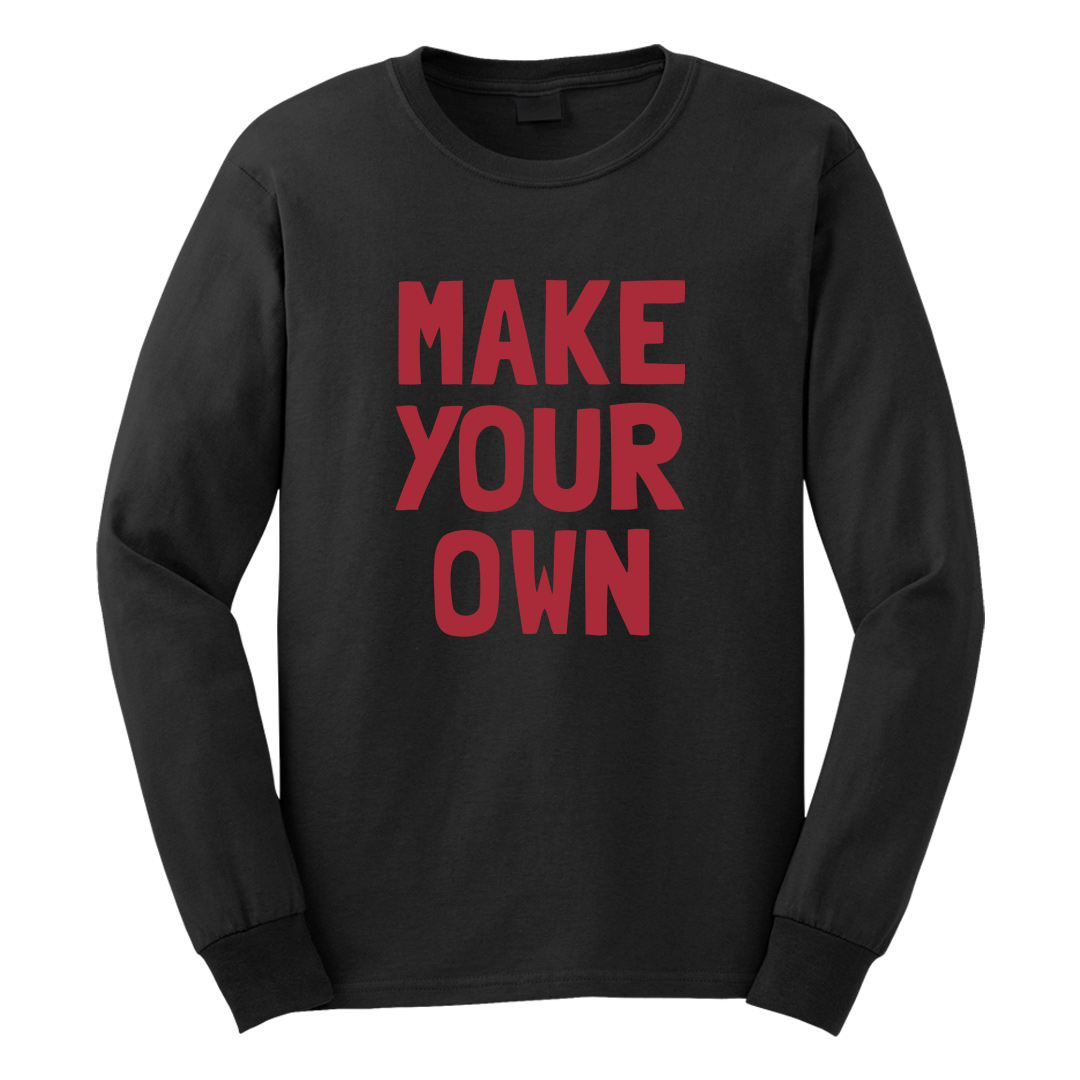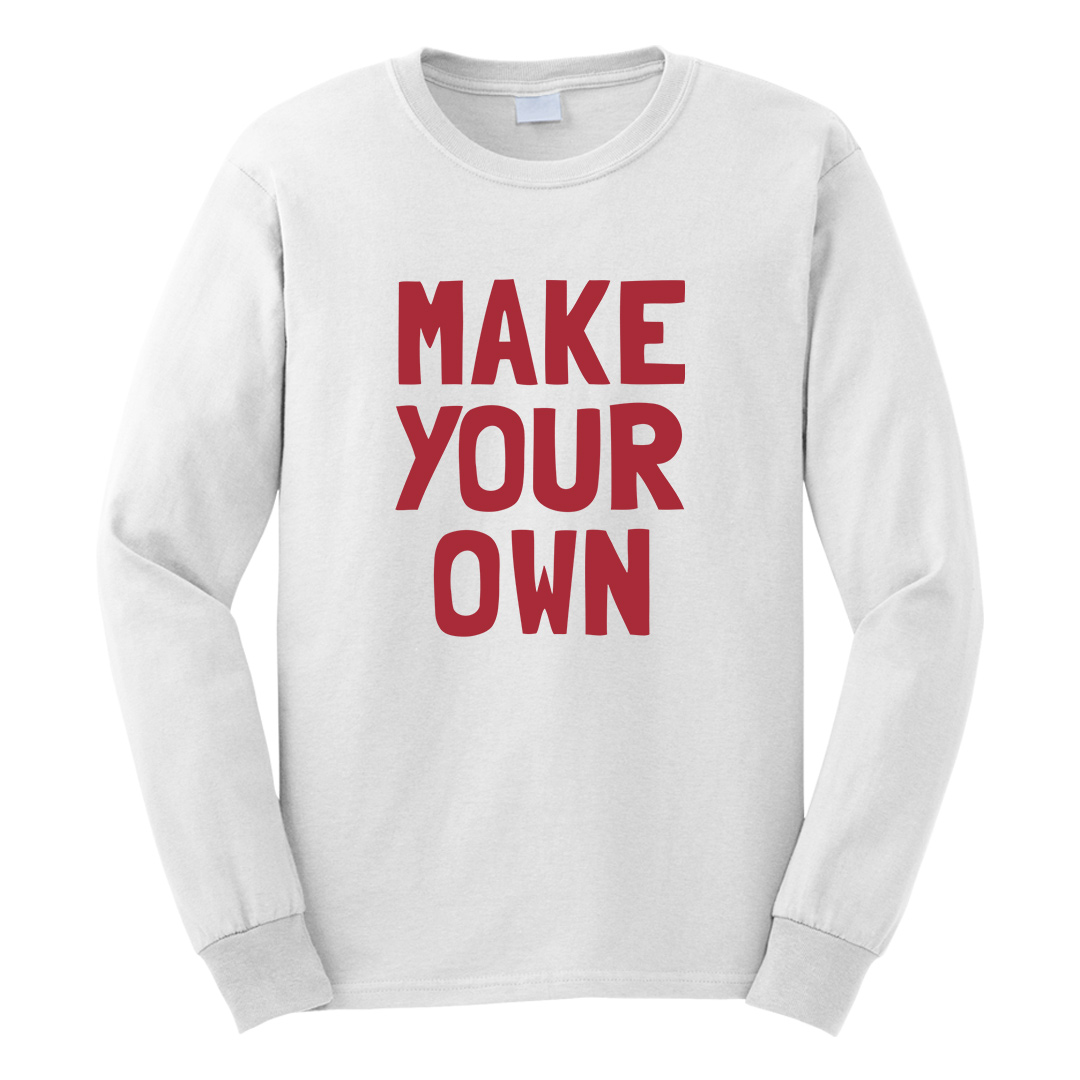 "Make Your Own" Custom Long Sleeve T-Shirt
Design and personalize your own Long Sleeve T-shirt!
Creating a custom long sleeve tee is as easy with our product designer. You can add photos, text, and graphics to create a truly unique item. We offer a great collection of over 11,000 premium graphics, free to use on our products, in categories that include:
★ City Skylines
★ U.S. States
★ U.S. Politics
★ Sports
★ Dogs
★ Cats
★ Animals & Mascots
★ Holidays, & more!
Our long sleeve shirts typically ship in 2-4 business days. No minimums.
Click the customize button to get started!
Description
Our Design-Your-Own custom long sleeve t-shirts are available in a wide range of color and sizes.
Details:
• Premium Cotton Long Sleeve T-Shirt
• Front and Back Printing Available
• Sizes: S, M, L, XL, 2XL, 3XL, 4XL, 5XL
• Ships in 2-4 Business Days
Related Products
window.wooptpmDataLayer.products = window.wooptpmDataLayer.products || {}; window.wooptpmDataLayer.products[43882] = {"id":"43882","sku":"","name":"Custom Ladies T-Shirt","price":24.5,"brand":"","category":["Make Your Own","T-Shirts"],"quantity":1,"dyn_r_ids":{"post_id":"43882","sku":43882,"gpf":"woocommerce_gpf_43882"},"isVariable":false,"isVariation":false}; window.wooptpmDataLayer.products[43882]['position'] = window.wooptpmDataLayer.position++;
window.wooptpmDataLayer.products = window.wooptpmDataLayer.products || {}; window.wooptpmDataLayer.products[43874] = {"id":"43874","sku":"","name":"Custom T-Shirt","price":22.99,"brand":"","category":["Make Your Own","T-Shirts"],"quantity":1,"dyn_r_ids":{"post_id":"43874","sku":43874,"gpf":"woocommerce_gpf_43874"},"isVariable":false,"isVariation":false}; window.wooptpmDataLayer.products[43874]['position'] = window.wooptpmDataLayer.position++;